Castle Stalker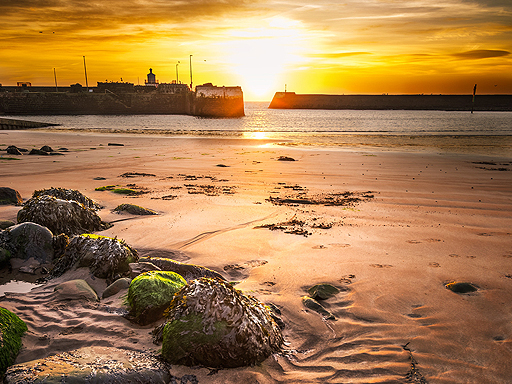 Castle Stalker
This spectacular mid 16th century tower of the Stewarts of Appin stands on a small rocky island 100 yards off shore. Derelict from the 18th century, it was recently restored.
Castle Stalker is a small tower house that is sited on an islet, known as the Rock of the Cormorants, at the mouth of Loch Laich. It was built in the mid 15th century by Sir John Stewart, Lord of Lorn. The castle was only ever reachable by boat, which made it highly defendable. In around 1620 the Castle passed into the hands of the Campbells of Airds as a result of a drunken wager by the 7th Stewart Chief, Duncan.The castle did come back into the hands of the Stewarts for a short while before being lost to the Campbells once more in 1690. The castle was finally abandoned around 1840 when it lost its roof. It was bought, in 1965, by Lt. Col. Stewart Allward who spent the next ten years restoring it.
Contact and Information
The castle is open for short periods during May, August and September. See website or telephone for details.
Promote your business online and offline with Landmark Press
The best way to advertise your business
learn more